Snow comes early to Cheyenne River , often beginning in early October and it snows well into April. Temperatures at the Reservation can reach -60 and blizzards occur often. Many homes on the reservation have no electric and are in poor condition. You can help us warm the children by participating in our hat drive!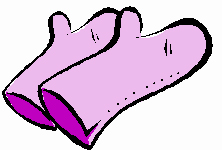 Mittens, gloves, scarves, slippers, and socks would be a welcome addition to the hats! Once again, they can be knit, sewn, crocheted or store bought.
Check back to this page often for links to hat patterns and updates on how we are meeting our goal! Thank you so much for joining us in this effort!!