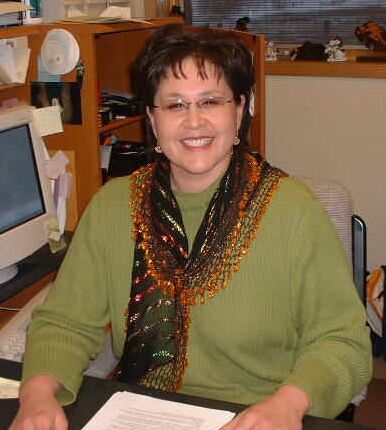 Meet Julie Garreau the director of the Billy Mills Youth Center in Eagle Butte, SD . It is located in the Cheyenne River Indian Reservation about 100 miles north of Rapid City, SD. Julie is our group's contact at the reservation. She will see that all donations get to the most needed source.
Meet Jannette:
My hubby and I have been married 42 years. We have 4 children and 8 grandchildren - one of which resides in Heaven. Have had about 20 foster children.
I crochet, sew, embroidery by hand and machine, and knit by machine. I have done several different crafts from time to time.
I am from Louisiana, but we live in central Texas now. We have 43 1/2 acres in the country and it taking time to get this place ( the grounds, driveway, out side stuff) fixed up from scratch. No one has lived on the property before. We do have several mature pecan trees on the property.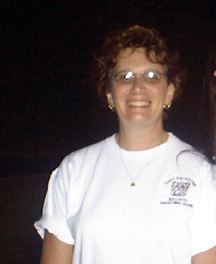 This is Gail (at a high school football game), our site's webmaster and a new moderator. Gail lives in NE, Ohio and she and her husband, Wayne have six children and three foster children. Gail loves to sew, knit , and crochet and is active in the charities Caps for Kids, Knitting 4 Children, Fostering Love , Ship Support and now Native American Support. Gail is the Flagline/Danceline Advisor for her local high school and makes about 60 costumes, and 35 flags for the girls each year as well as warm-up pants and uniforms. Gail is a member of the Western Reserve Knitting Guild and loves the Lord, attending Cannelton Baptist in PA. She is a CASA (Court Appointed Special Advocate or otherwise known as Guardain ad Litem) for her county's juvenile court system and loves to garden in her spare time as well as raise chickens and ducks on the small family farm.